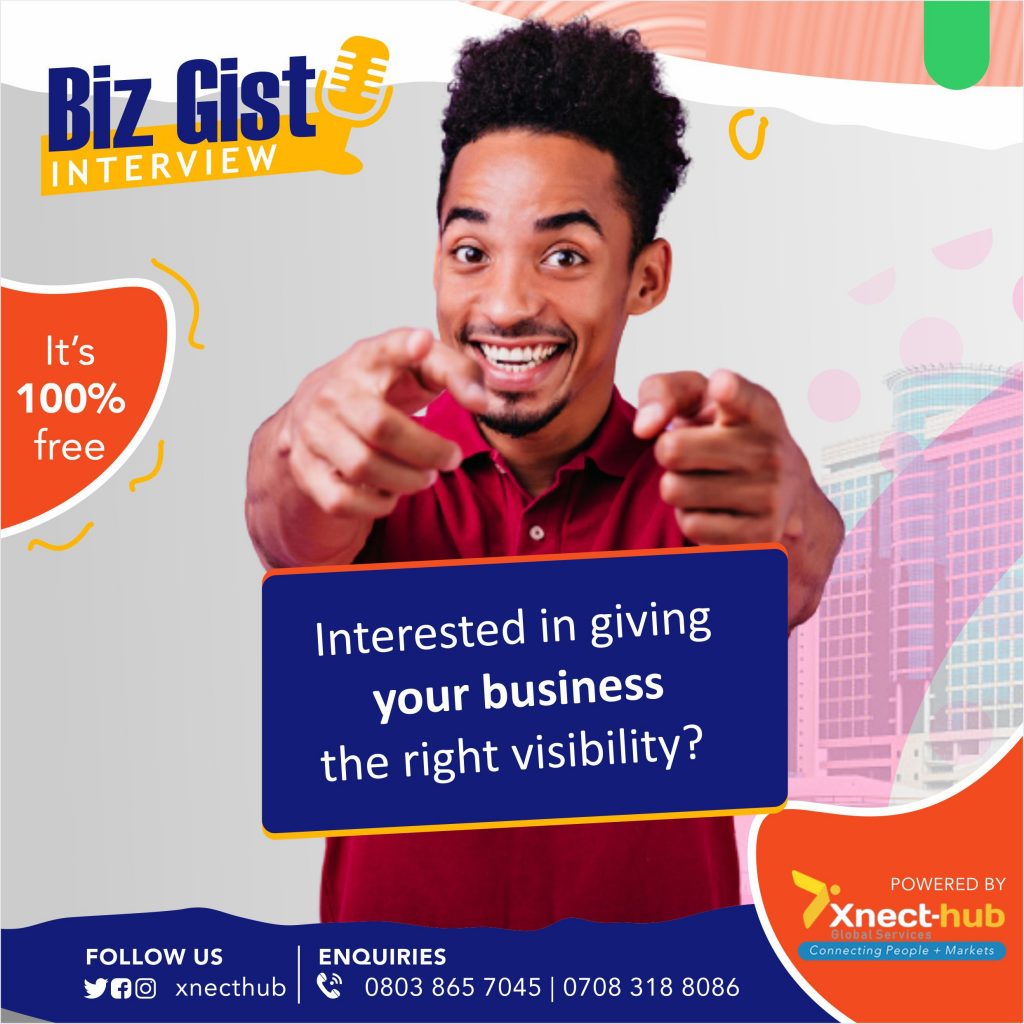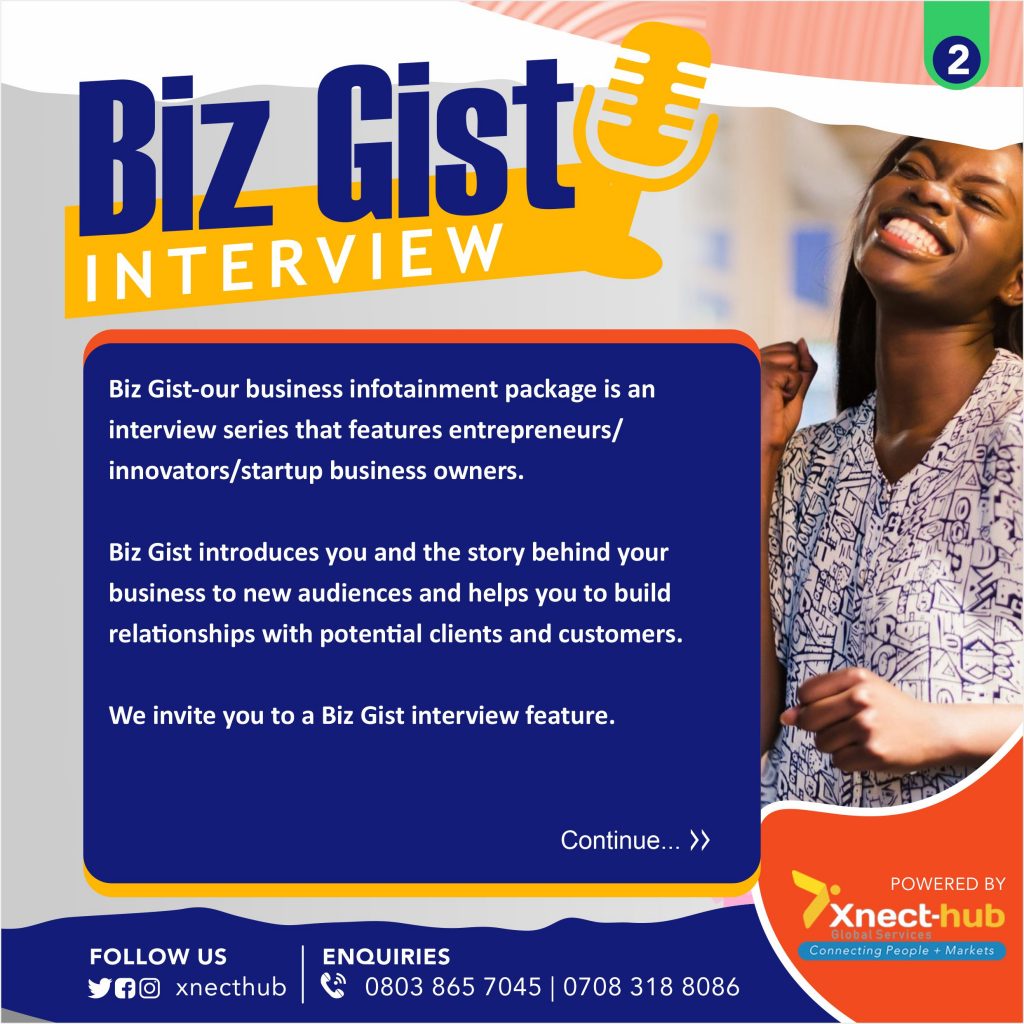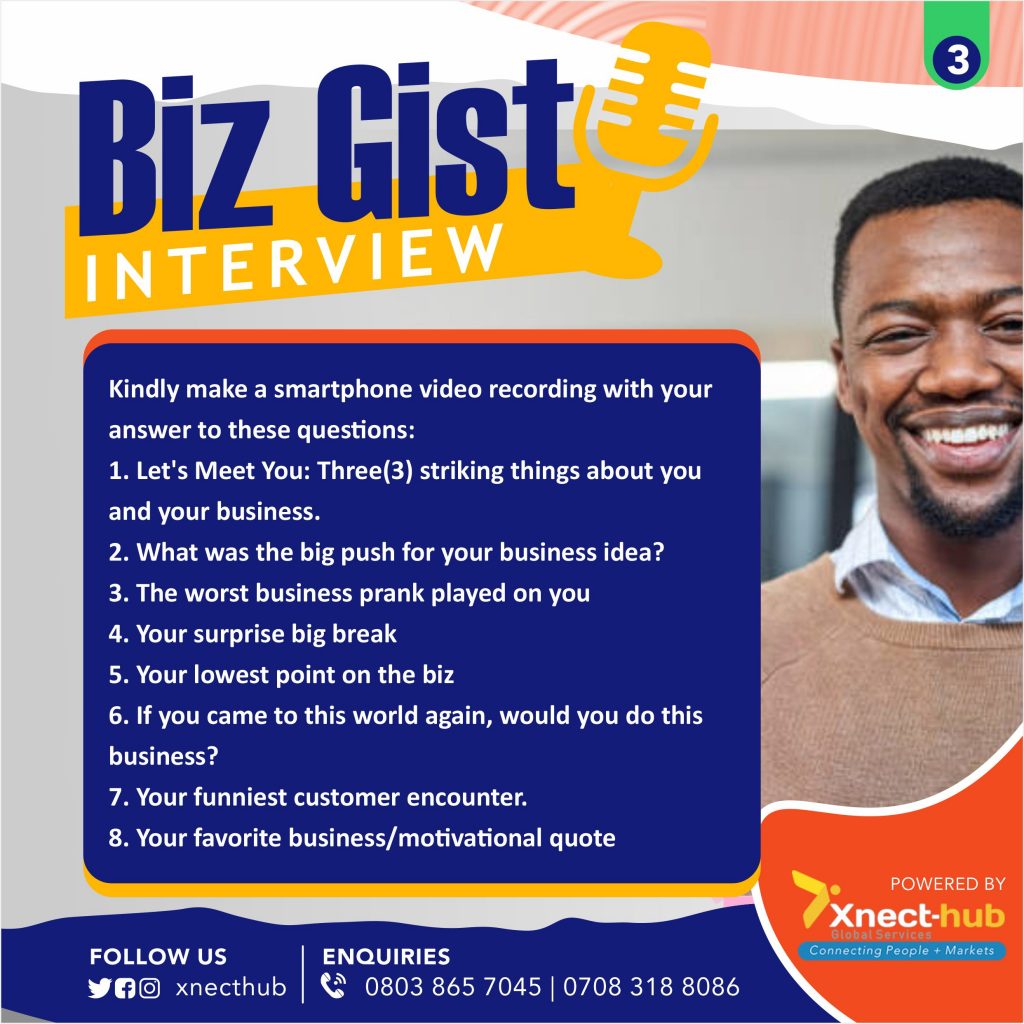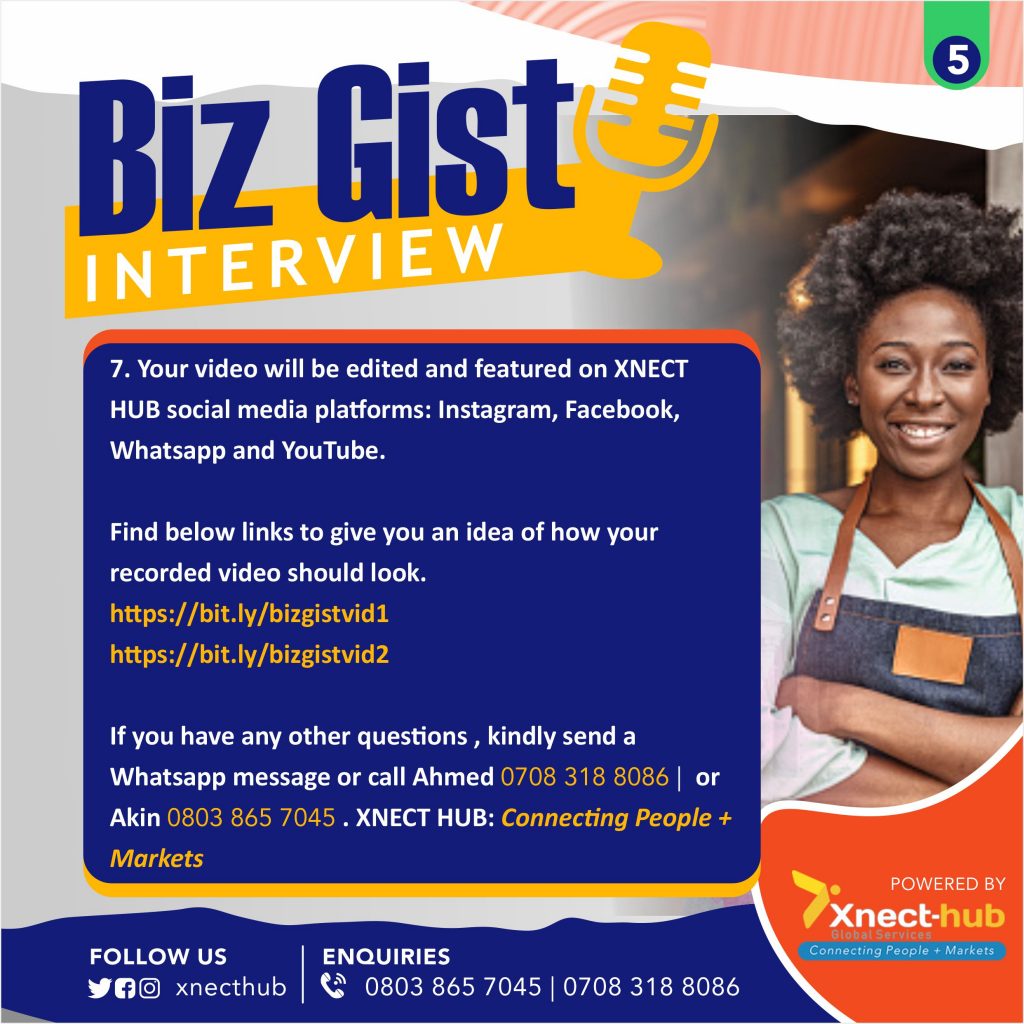 Lets have a Biz Gist!
Dear Entrepreneur/Innovator/Startup Business
The Exchange-Connect Hub or XNECT HUB is an e-commerce and supply chain support service. Our passion at XNECT HUB is to link small and growing business to emerging market opportunities in Nigeria, Africa and globally by a simple click!
Biz Gist-our business infotainment package is an interview series that features entrepreneurs/innovators/startup business owners. Biz Gist introduces you and the story behind your business to new audiences and helps you to build relationships with potential clients and customers. 
We invite you to a Biz Gist interview feature. Kindly make a smartphone video recording with your answer to ANY of these questions:
Let's Meet You: Three(3) striking things about you and your business.
What's was the big push for your business idea?
The worst business prank played on you
Your surprise big break
Your lowest point on the biz
If you came to this world again, would you do this business
Your funniest customer encounter.
Your favorite business/motivational quote
Requirements:
Record when facing the light
Record with elements of your business or work in the background
Record where there is low or no noise.
Share any relevant brand elements like business logo and contact details.
Maximum duration: 7minutes
6 Send your recorded video as an uploaded file with a message: BizGist with to xnecthubtv@gmail.com on WeTransfer.com
Your video will be edited and featured on XNECT HUB social media platforms: Instagram, Facebook, WhatsApp and YouTube.
Find below links to give you an idea of how your recorded video should look.
If you have any other questions, kindly send a WhatsApp message or call Ahmed 07083188086 or Akin 08038657045
XNECT HUB: Connecting People + Markets