Introduction
Cash crunch conditions, such as those currently observed in Nigeria, can make it difficult to get supplies for your business. For instance, Businesses in the agricultural, pharmaceutical, textile, and fashion sectors are likely to have problems with their supply chains. Why? Materials and finished products are moved a lot within these businesses and a business's survival depends on finding the best way to pay for materials, vendors, labor, and transportation in a timely and cost-effective way.
As a business owner, you need supplies to help you survive during a cash crunch. In this article, we will show you how to get the supplies you need to keep your business running during a cash crunch.
Cash Crunch- Examples of At-Risk Supply Chains and Businesses
Maintain non-stop supply for your business during a cash crunch
It has become very important to adjust business operations for non-stop supply during a cash crunch given frequent cycles of economic slowdowns or other crises, such as weather hazards or pandemics like COVID-19 that can lead to a squeeze in cash and destabilize supply chains. This is  extremely important because these conditions are not too predictable or even controllable.
How does a cash crunch happen? How does it affect business supply?
A cash crunch (also known as a cash squeeze) occurs when there is not enough money to pay bills on time because of economic slowdowns or crises, such as wars or natural disasters.
There are a number of impacts associated with a cash crash, including a reduction in output and an increase in prices. Additionally, the crisis affects banks' ability to provide loans, the access of businesses to credit, and basic materials and products are also affected.
A cash crunch in developing economies can negatively affect businesses that need basic materials to produce and distribute products. Limited cash flow leads to delayed payments to suppliers and reduced investment in logistics, causing supply chain disruptions, delays in production, and customer loss which in turn leads to decreased revenue and profit.
Top 3 Tips on Maintaining Non-Stop business supply during a cash crunch
Here are our top 3 tips on maintaining non-stop supply for your business during a cash crunch especially if you operate in African countries like Nigeria, Ghana, Kenya, and Rwanda.
1. Use alternative financing options.
You can exchange value, pay for services, settle invoices, trade, and access credits/loans either as a supplier or to order business supplies by using alternative financing options such as virtual cards, virtual coupons, and escrow account credits.
2. Create A Plan for Managing Non-Paying Customers and Outstanding Debts. To manage non-paying customers, keep a record of all transactions and stay informed of outstanding debts owed to you. Additionally, track what you owe to suppliers, employees, and other partners to maintain financial stability.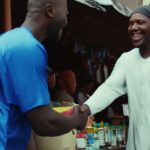 3. Negotiate payment terms and Cut Costs.
To maintain business supply during a cash crunch, improve your negotiation skills and cut costs wherever possible.
Negotiating effectively with suppliers and customers can help you secure better deals while cutting costs through techniques such as bulk buying and price negotiation can help you save money and stay afloat during difficult
times.
Position Your Business for Non Stop Supplies During Economic Meltdown with MarketHotSpot
MarketHotSpot by XNECT-HUB Global Services is a B2B supply chain visibility and trading platform that offers innovative solutions to the double shocks and disruptions faced by fragmented supply and value chains in many African countries due to COVID-19, inflationary stress, and cash crunch. It provides businesses and entrepreneurs in key sectors with the right tools to respond to supply chain disruptions and trade more effectively and securely. With MarketHotSpot, users can manage supply chain disruptions proactively, compare prices, choose delivery options, and get real-time updates on buyer demand. 
To get Started, Visit
https://xnecthub.com.ng/b2bcampaign/ to
register and onboard your business for free.