March 2021– There's really no chicken that takes six years to cook but startups and new businesses may need that long to stand on their feet!
The story of how Eat Just, a company that grows and sells lab grown chicken meat "blew" (Nigerian slang for a big business breakthrough) is an inspiration for lots of startups and businesses around the world especially in countries where the harsh effects of COVID19 is still with us as the first quarter of Year 2021 begins to roundup.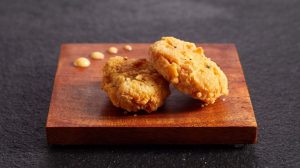 What can startups gain from Eat Just's story? To come up with its laboratory grown organic meat product, Eat Just spent:
–Four(4)years on research and development.
–Two(2)years on getting regulatory licenses to produce and sell in countries like Singapore even though it started as a company in the United States of America.
Startups and new businesses that are struggling need to understand that their challenges and constraints like COVID19 and its economic effects are part of the story of their growth.
TheAfricaReport observed that private equity funding or financing available for startups in African countries reduced by nearly 30% in year 2020 but on the other hand, they were still able to grow by attracting support for new products and services possibly to take advantage of new opportunities that COVID19 presented.
Also, what shows up as a difficult operating environment may be telling you it's time for your business or startup to look for new markets. Many investors during the heat of the COVID19 pandemic in 2020 saw African startups and business as more attractive teams to put a bet on. This may be because COVID19 did not really affect the ecosystem in Africa as much as it did other parts of the world. This is what the story of Eat Just's breakthrough into Singapore late last year also teaches us.
So forward March cooking your startup and business chicken! Happy New Month!
LINKS
https://www.bbc.com/news/business-55155741
https://www.theafricareport.com/65606/2020-was-a-strange-year-for-african-start-ups/