There is no need to guess again that the hasty decision to ban Twitter, a top micro-blogging platform for internet businesses by the Nigerian authorities early in the month (Friday June 4th, 2021) has damaged many small and medium enterprises (SMEs) who use the platform for advertising and delivering products & services. The ban is also a bad sign for securing investment in Nigeria's emerging tech space which includes many startups.
At the last check on NetBlocks an online tool for calculating the cost of internet shutdowns, the Nigeria e-commerce sector loses about $250,000 (or N102.5 million) for every hour that Twitter cannot be accessed by businesses and their customers. This is a loss of about N2.5 billion per day. So, on Day 5 of the ban, the e-commerce and businesses in Nigeria have lost close to N10.8 billion (around a hefty total of $26.3 million dollars)!
Clearly, the rush of many business owners in Nigeria using twitter to get a VPN-Virtual Private Network to get around the ban means this Bad Market decision by the government was not a risk or threat they had planned or thought of. And they had better start preparing for such shocks to their online businesses in future.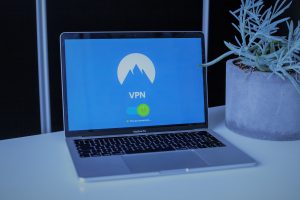 On BizPoints for the month of June 2021, our Business Intelligence Tips are on how online businesses especially Small and Medium sized enterprises (SMEs) can plan and re-plan to beat the risks and threats posed by internet shutdowns and blockages.
Tip #1: Do Regular Local Back Up Of Your Web-Based Platform Accounts like Twitter
Almost all social media platforms like twitter give you the well-thought of option of downloading your user account data like your posts and content, contacts or users. You should do this on a regular basis so that you have a local copy of your important business information.
Tip# 2: Do Not Push All Your Products, Services and Advertisement On Freemium Services i.e. Platforms like twitter, facebook, youtube, google that offer you free account setup.
Although social media platforms such as the Twitter, Facebook, Youtube and Google help small businesses and entrepreneurs set up their online businesses quickly by providing them free accounts, this easy set-up can come at a painful cost. Trying to take advantage of these free account set-up might tempt you to put all your products, services and advertisement on them without thinking of building and investing in your own digital assests e.g. a business website. This is dangerous in the case of a shutdown.
Tip#3: Invest in Digital Security for Your Business
Digital security is very necessary for small businesses or anyone wanting to start a business online. First of all, it helps to protect you from various threats online such as hacking or data comprise, online snooping, interference and sudden shut downs. In a time, when the internet helps SMEs to go beyond their immediate environments and reach out to customers and markets globally, showing that you are taking digital security not only makes you a reliable business 24/7, it also gives your customers confidence that they are doing business safely with you. Digital security tools you can invest in include: VPN, or virtual private network, Anti-virus software for protection against malware, spyware, phishing and other online threats.
LINKS
• https://guardian.ng/news/12b-e-commerce-suffers-as-twitter-ban-costs-n7-5-billion-in-three-days/
• https://www.aljazeera.com/economy/2021/6/7/nigerian-twitter-ban-how-government-restriction-affects-people
• https://www.proshareng.com/news/Nigeria%20Economy/Twitter-Ban–The-Need-to-Embrace-and-Support-the- Digital-Economy/57557